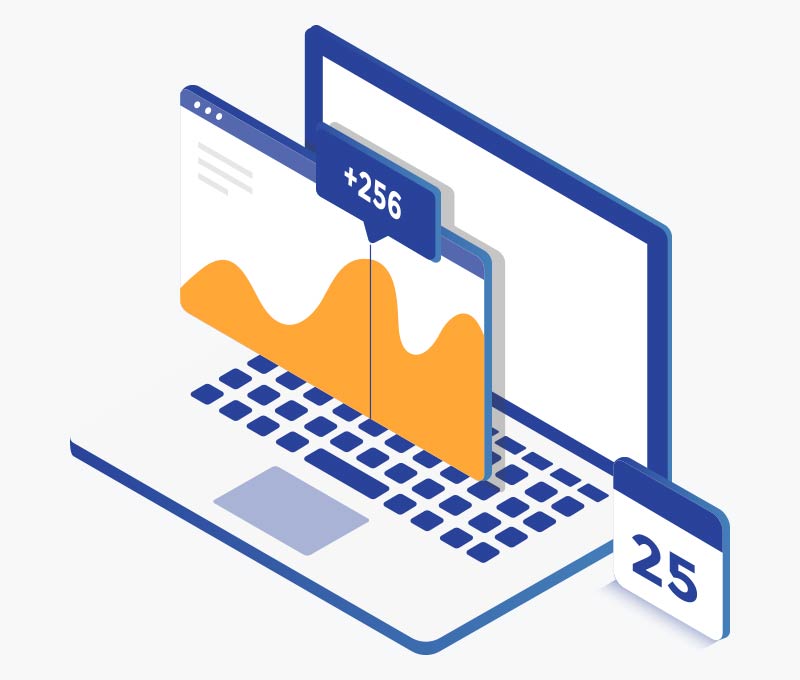 DIGITAL MARKETING
Y
our business needs to stand out. You have a website, but know you need outstanding social media channels.
Facebook, Instagram, LinkedIn, YouTube – you name it, and we'll create high-quality content adjusted to your budget and company purpose.
Social Media advertising is a must, so leave it to us.
Imagine someone finds you on social media profiles. They've heard about you from a friend or they found you while searching the Internet. And they wanted to connect with you via social media channels. But you've been too busy doing other business-related stuff, so you haven't updated your Facebook or Instagram profile for a while.
The person who tries to reach you is now confused.
Should he or she send you a message or not? Has anyone been on the other side of your profile? The thing is, if someone is looking for you online, they want to send an inquiry through Facebook or Instagram or via email, they don't want to have to  call  you.
Maybe someone has heard that you have something new and extraordinary, and they want to take a look. Let people find what are they looking for on your social media profiles.
We can help you with content creation and digital marketing campaigns. Our digital marketing campaigns are created to target your audience and solve their problems.
A targeted social media campaign allows you to reach your audience and influencers through channels that are personal to them, and make more traffic to your website or more inquires about your product.
Creating and sharing great content is the key to any successful marketing campaign. You need to be consistent and relatable on your social media profiles, offering value to your users. When they start to trust you on social media, they'll buy from you.
We can create a social media content calendar for you, create copies and visuals, manage Facebook and Instagram ads campaigns, and respond to messages from users. Overall, we will create a digital strategy that suits your business.