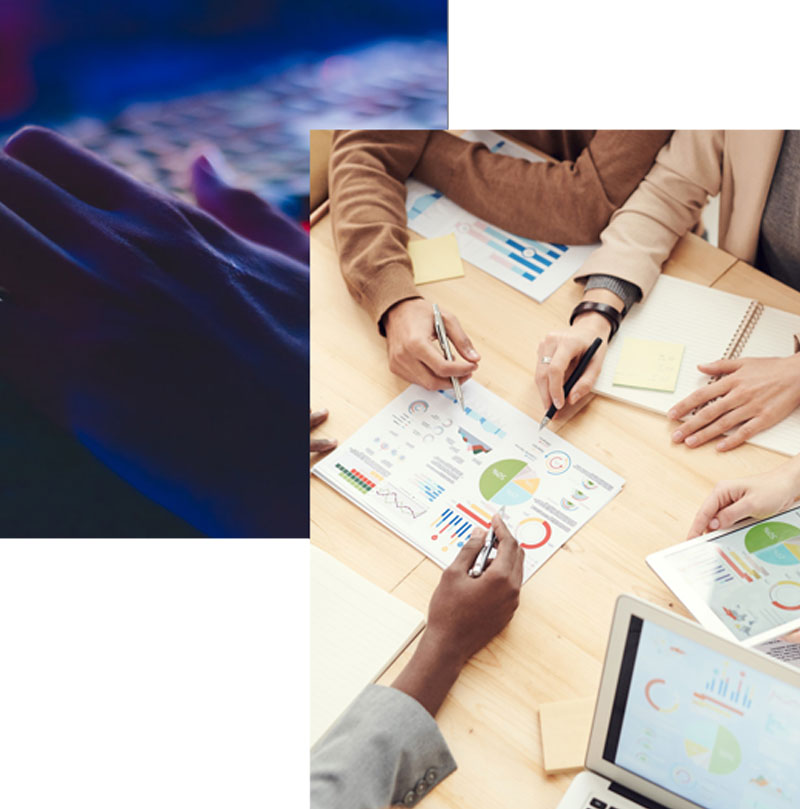 APP DEVELOPMENT
T
he power of your business is not only in your products or services. The real power is when you gave your customers what they want.
Technology is rapidly changing and your business needs to follow it. Your future customer can be anywhere right now: in the office, on the ship in other part of the world, in the gym, but they are online and they all use the mobile phone. So let them find you. People like to have solutions close by. They like to brag about the number of steps they took, they like to check the weather, and calculate the distance they .  They love to do that on their mobile phone.
Maybe you think that is enough for you to have an offline store or offline place where customers can find you. But today it is crucial for the success of any business to be able to work online as well as offline, and on any device. The right solution? A great user-friendly app. Our experienced and talented developers are always ready to develop innovative apps for Android and iOS platforms. Sure thing, the app is just a part of the business success journey, but mobile apps are the best way to interact and engage with your users. The way they react to your app is a great indicator of your company's success.
Our app developers are always dedicated to making your app practical and easy to use. Developing the right app for you is something that our team is trained and skilled to achieve daily.
WEB DEVELOPMENT
W
e develop top-quality web and mobile applications from the prototyping model to the final product.
Development architecture for both existing and future projects, microservices-based architecture and creativity are the key to creating complex solutions of all types.
We deliver bug-free solutions with valid code and fast loading time. Let us code your success.
Over the years, we've established ourselves as experts for web development. Our clients come from different industries from all around the world. We are a full-stack web development company and we make a wide range of web solutions such as apps, services, and sites that suit your business.
Our solutions are consumer-centered.  We are focused on user experience, but always have the uniqueness of your business in mind. We can guarantee that our products are good for any browser on any device. We build architecture both for new and existing projects, no matter how complex they are.
Our talented team of developers always has one thing in mind –  to make the digital transformation of your business pleasant. We are always ready to hear your vision so we can find the right approach to the challenge.