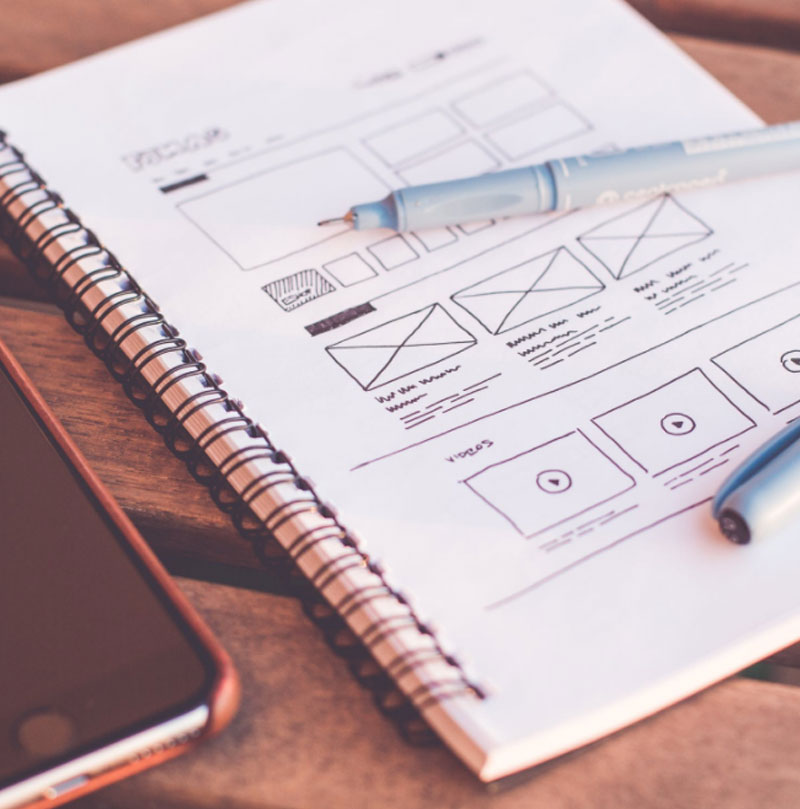 WEB DESIGN
O
ur sites are good looking, responsive, intuitive, and well-engineered. We design visually remarkable solutions that reinforce your business and make users notice you.
We are here for all your design needs: from logo design to brand identity, we can design anything from scratch.
How many websites are there that you've noticed? After our design, your web site might be a noticeable one. Simple, modern, and smart designs are our signature.
Imagine someone is on your website. So, that is OK, that is what you want, right? Human attention lasts less than 10 seconds when someone is on your page. That means you have less than 10 seconds for someone to notice your website. When a visitor finds himself on your site, he or she must understand the purpose of your site and how it will be useful to him/her within that small period of time. Don't you expect anyone to read the instructions for using your website!
The real question is: Did anyone stay on your website? We have detected the first rule of successful web design project – simplicity.
It is not enough to make the site look fantastic, though we do do that. Your website needs to be user friendly and responsive. But yet, beautiful. We create them like that. That's why business owners rely on our designers' team to meet all their needs.
For us, web design is a place where art meets technology and where we think about user experience first. A well-designed website with the right message can have a big impact on your business. Every web design project that we did felt like we built or decorated someone's house. And after we are done, all visitors and tenants need to feel great when they are in it.
Do you feel comfortable knowing that someone is on your website? The answer is probably yes if you know that your website is user-friendly, well organized, and full of write information. But if the answer is no, contact us so we can design your new online home.
VISUAL BRANDING
W
e can design everything you need – from a beautiful logo to a recognizable and unique visual story of your brand or company
Visual branding is the first piece of information about you your customers and clients will get, and you want it to be great.  We don't only create visual branding that looks aesthetically pleasing. We design it to be associated with your business.
We create an authentic visual experience. We believe that it is equally important to have a visual story as well as a written story. It is not all about logotype – but we can start from it. Our talented designers are more than ready to meet your company and find the best way to visually represent your business. As a professional team, we are aware that every business has a unique story, so we will create strong individual visual content for your business. It doesn't matter if you need a logo design or redesign, some effective branding materials, web design from scratch or branding on your uniforms. Just name it, and we are ready to nail it. We are an enthusiastic team that is ready to help your business become more visible on the market.